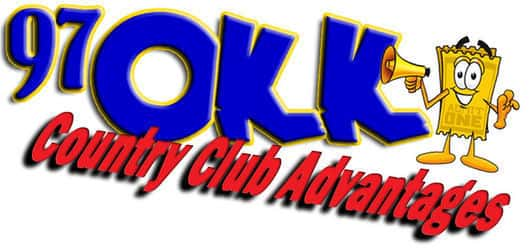 Join the 97OKK Country Club
and enjoy free stuff like cd's, downloads, t-shirts, concert tickets, movie tickets, dvd's and more!
All you have to do is sign up and you're on your way!
Already a member?
You don't have to do anything except check your e-mails from 97OKK. It's that simple.
Not only can you win free stuff but, you'll always be the first to know about special contests, concerts, events, live broadcasts and more before we even put it on the air! You'll be the first to know and have the
97OKK Country Club Membership Advantage.